The NICCA USA motto is "Solutions Today for the Products of Tomorrow" and in order to fulfill this credo, NICCA USA R&D has been traveling to attend international events and stay ahead of the trends to offer the best response to customers.
Last March, the first Nonwovens for High-performance Applications conference was held in Cannes, France. During this meeting, new technologies were discussed and it was proven that nonwovens are not only commodity products anymore. The 17 speakers proved that nonwoven are now part of high-value added materials for diverse applications in areas such as mattresses, medical and automotive.  During the networking luncheons, attendees shared their view on the markets and could exchange ideas to partner in development of innovative web formation processes and chemical treatments to enhance the surface properties.
In April, the Georgia World Congress Center hosted the American Coating Show and Conference. R&D attended the conference and participated in presentations of major interests for NICCA USA in the fields of water repellency, VOC scavengers and new developments in Polyurethane resins. The Show was also a great opportunity for NICCA USA to discuss with suppliers about the  new technologies available around the globe and create new partnerships to develop breakthrough products.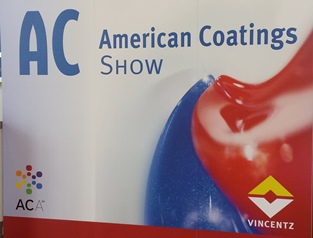 In May, NICCA USA will be attending CAB2014 in Greenville, SC and Techtextil 2014 in Atlanta.